Cosmic Vibes: April Showers Bring May Flowers
As the springtime flowers grow around us and perfume the air, we're reminded of the transformative cosmic energies that April gifts us with each year: rebirth, excitement, growth, and hope!
A time for change -- Your springtime cosmic predictions for April 2018!
By Lisa Stardust
Trickster Mercury has been moving backward for a week, now, and will come to a halt on April 15th—the same day as the dominant, transformative Aries New Moon—forcing us to redefine the structures we've been living by, our relationships, and our renewed sense of self. Romance is in full bloom this month as Venus and Jupiter deliver over the top declarations of love on the 17th. The the same day Chiron (the "wounded healer" asteroid) glides into Aries reminding us that while we may be singing sweet verses, we need to let go of fears we may be holding onto to be in a cooperative partnership. All of this happens just in time for us to feel the electric vibe in the air from Uranus on the 18th! Careful not to get shocked! As the sun glides into Taurus on the 19th, we're reminded that love is the answer. Setting aside our power struggles and harmonizing with others comes to the forefront of all our minds on the 22nd for Pluto Retrograde, forcing us to commit to talking it out. Venus enters Gemini on the 24th, which aids us even more in loving communications. Last, but not all least, we let go of the past and giving into our desires with the Scorpio Full Moon on the 29th. While the month may be a bit emotionally tough, it's also bringing in lots of new possibilities. Come what may, April showers bring May flowers! Read on to find out what this month has in store for your sign!
ARIES
With mercury aligning forces with your sun at the beginning of the month, you have the charisma to discuss your goals with a superior at work. Be tactful, and you will go far. You may be offered a moderate raise. April 11 is a great day to renegotiate contracts. Mercury retrograde ends April 15th, just in time for the Aries New Moon. This New Moon matches your sun, which will give you a fresh chance to go after your monetary dreams and make you the belle of the ball! Everyone will be charmed by your fiery passion and dedication to your work. Be careful not to spend the money from your raise until it's in your bank account and hold off on bragging about your promotion until it's made official, which will be on April 18th.
Stay focused on your accomplishments this month in the face of challenges. The end of the month brings power struggles at work, particularly with your superiors. While you have successfully taken steps up the corporate ladder this month, you are still in the position of fighting to implement functional changes you believe in. Don't take these power struggles to heart, as they say, nothing about your worth or your dedication. Only you, Aries, know how to persist to reach your goals. Fight on!
TAURUS


Rise and greet the sun, dear Bull! While you may feel the urge to spend the first few weeks of the month under the covers, retreating from the world, the second part of the month pushes you back into the world. It's time to awaken from your daydreams of living the high life and take robust action around your goals. We know you like to move slowly and steadily, and that's ok as long as you are genuinely committing yourself to a dream.
You've been feeling a bit caged-in by ethical dilemmas and have been resisting your desires due to material losses. Be careful not to be confrontational in this understandably stressful time, as things will turn around shortly. April brings a new opportunity that will help you add some much-needed cash to your bank account. The Sun shifts into Taurus on April 19th, a few days before your planetary ruler, Venus, moves into the financial sector of your chart. Money matters seem significantly less confusing at this time, and you feel your strength and energy surge at the time of your solar return. The Full Moon on April 29th resolves long-standing issues in partnerships, exposing abuses of power and manipulation of facts by others. The hammer may be brought down, and justice will prevail. As month starts off at a low, it ends on a high for you.
GEMINI
Reconnecting with friends may bring old memories to the forefront of your mind, causing you to reevaluate key life decisions you've made the last few years. While you stroll down memory lane, focus on learning from your experiences rather than getting hung up on the past. Rather than dwelling and recollecting at 1,000 mph (as we know you can, Gemini!), harmonize the energies you will use for understanding what's taken place and planning your next steps on the journey.
Your aspirational childhood dreams are still within you. What did you want to be, growing up? How did you imagine you would be as an adult when you were little? Reconnect with your inner child to realize these dreams, now. Try directing some of that abundant intellect to physical activities. Get back in touch with your body by trying out for a local sports team. Auditioning for the play or submitting your art to a local gallery on the New Moon April 15th will give you a sense of accomplishment and recognition for your many talents! You may be pleasantly surprised with the results of these endeavors on the 18th of the month.
By the end of the month, you will be flying high and feeling groovy as Venus moves into your sign, giving your self-confidence a much-needed boost.
CANCER
The partnership sector of your chart is crying out for attention, but you know what to do to regain your balance, sensitive Crab. Long hours at the office or working on your dedicated pursuits may have caused less face time with your sweetie, and it's time to put more of your attention back into your love life.
Although you may be bogged down by work and other life responsibilities, giving more time to your relationship will help your partner see that you need support and they will provide you with the nurturing energy you've been craving as you trudge through the old to do list. Step up your duties before you give more energy to your public duties. If you're single, make time to see your nearest and dearest friends. Make sure you let them in on what's stressing out, as they will be more than happy to help you gain perspective, and your faith in humanity will get a significant boost as a result.
Pluto retrograde, which starts April 22nd, activates the love sector of your chart by creating a tender element in your relationships while also adding erotism and mystery, so this is also an excellent time to deepen a connection with someone who may be more than just a friend. The Full Moon promises to add a splash of fun and adventure to your love life. You will be sprung to life by your heart's passions this month.


LEO
Conflicts with coworkers might leave you restless throughout the month. You usually thrive on competition, as you know you can win in the end, but don't let your workplace turn into an episode of "Survivor." Instead of focusing on your colleagues and trying to outmaneuver them, direct your attention to manifesting your visions. How can you make this idea you have been envisioning into a reality? Be honest and ask yourself if this is what you want. Is this your life's passion? If the answer is "heck yeah!", figure out who you need to talk to make it happen.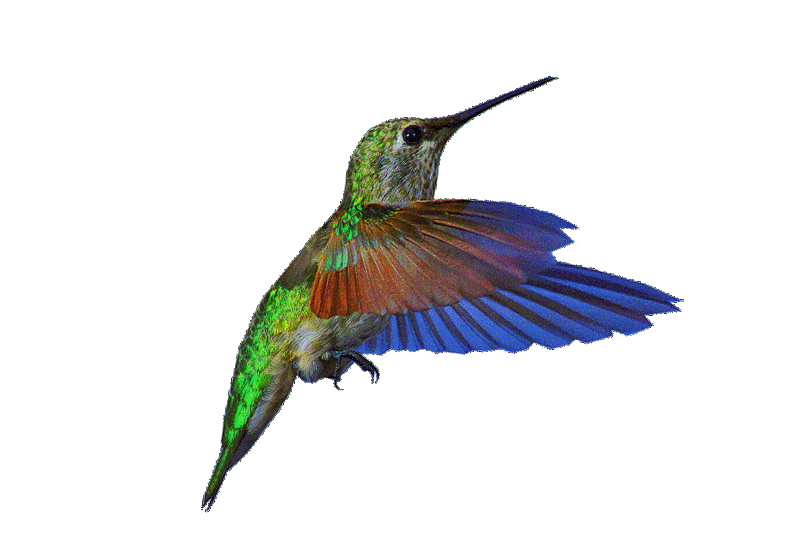 As expansive planet Jupiter and money and love oriented Venus butt heads, it's a time to focus not only on your ambitious plans but on what makes you truly happy. Are you giving yourself enough time to play? You like to be seen in the fullness of your beautiful self, but are you filling your cup, as well?
Pluto shakes things up with your office mates on the 22nd, shedding light on shadowy behavior and cut-throat office politics. The Full Moon April 29th will bring your professional sphere into focus—culminating in the race for the promotion. The best way to handle this month's challenges isn't by presenting your most glorious mane, but by being led by your equally noble heart.
VIRGO
Intimacy issues may surface this month, forcing you to hide behind your ultra-composed exterior to reflect and cope with your sensitivities. Try not to give in to cynicism in the face of your fear, as you are in for a lesson about opening up and being comfortable with vulnerability this month.
You are generous and hardworking by nature, so naturally, you find comfort in nurturing people through earthly means- cooking, cleaning, helping them get themselves in order in any number of ways. However, this month your challenge is to put your absolute faith in others and not lift a finger while letting your nearest and dearest do the heavy work in your relationships. Can you receive as gracefully as you give? Try it out and see. 

While allowing others take the lead may be tough on April 15th, when Mercury goes direct, and we welcome the New Moon in Aries, you are addressing your deepest desires to grow and release shame. Commit to change this month—our with the old and in with the new.
LIBRA
Love is exciting and new this month for you, lovely Libra. Prepare to feel like you're walking on sunshine April 1st when your crush asserts their feelings through poetic means. Your newfound romance blossoms mid-month when Mercury turns direct. The 15th to the 18th of April cause fireworks to erupt— ina right way! The rest should be smooth sailing for you.
The advice for this month is not to get so caught up in this sweet rapture that you neglect your responsibilities! We know how important it is for you to keep your balance. Known to be relationship oriented, you tend to put your partner first and give relationships your all. This is why it's important to provide yourself with some breathing room. This month, it's essential to juggle both worlds equally and not to forget about yourself.
The Scorpio Full Moon on the 29th serves as a reminder for yourself to set boundaries. Balance your needs by creating healthy space with your better half. This is imperative for a long-standing relationship. Resist the urge to be continuously joined at the hip and give your loved one time to miss you. The reunion will be steamy if you do!
SCORPIO
Self-doubt has left you feeling emotionally inhibited, but insecurities are dissipating like mist this month, due to some massive mercurial blunders this retrograde season.
April heightens your mental clarity and reasoning, allowing you to feel better about yourself and freer to express your truth. While you are known to say what's on your mind, you may consider rethinking your words carefully, as they can sting. Not everyone wants to hear the truth and forcing it on them may only lead to you stinging yourself. On April 17th, try being open with people, but with sympathy and proper restraint to avoid hurting them; the results may surprise you, as others will be receptive to your carefully selected words and will remain more open to discussion.
As the sun glides into the partnership sector of your chart on the 19th, you're asked to give more to others. With your self-worth soaring, the Full Moon on April 29th is a great time to discern who truly deserves your energy. You will see people more clearly now than ever, especially their motives and intentions. Who is in and who is out? You can make the best decisions for your evolution without wounding others if you are tactful and approach these situations with pure intentions. Be more the Eagle, this month, and less Scorpion!
SAGITTARIUS
Darling Sadge, there would be no a party in this life without you here to turn up the volume, spike the punch, and drag the shyest of us over to the dance floor! April is your month to horse around and have fun with your loveliest consorts. Be careful of your tendency to go overboard— it's advisable to bring a buddy who keeps you from crashing, but aside from that, have a ball!
A word of caution: pay attention to your wallet and don't throw down your card for the full tab at happy hour, as your generous habit of accommodating others will cause your finances to take a blow on the 5th. As you mingle throughout the month, enjoying those spring fever feels, try carving out some time for beauty rest. You need to recuperate from the stresses of going wild on the 17th. Your generosity is paid back to you on the 24th, as people are likely to appreciate all that you've helped them with by taking you out. Living like a rockstar can be exhausting, and by the 29th you may need a real retreat from the party life to rejuvenate your body and reflect on your experiences in the past month.

CAPRICORN
When life gives you lemons, make lemonade. The same can be said for issues on the home front. Mercury Retrograde has done a number on your home, forcing you to do some much-needed repairs. Be careful you aren't being overcharged by repairmen. Call around for the best deal. You know the drill, dear Cappy: ask all the questions, double-check proposals and receipts.
You'll probably feel extra inspired to spruce up your home while you take care of basics. While you may be conflicted about all the "fun" choices for your new decorations, try to relax and treat this as a treat rather than a serious project. You are doing this for yourself, right? Renovations are challenging and can add a lot of unnecessary stress. Try not to get too obsessive this month, especially around April 2nd. The 22nd helps you give up control and ask for help from a trusted friend or family member. Remember that your friends are here to help and will gladly step in and help you tackle any challenge as long as you let them!
AQUARIUS
Sometimes you're too smart for your own good, Aquarius! Your keen intellect can help you rationalize yourself out of many situations, which is an incredibly useful quality that you're known for, but there are times when you reason with yourself so much that it holds you back. You don't like inhibitions, but you can be deeply reserved to the point of seeming aloof. That said, it's time to stop analyzing matters of the heart and act on impulse.
This month, you need to disconnect yourself from getting too heady and let your emotions be driven by your core truth: how do you really feel? What do you really desire in this moment? You don't need to know how things will end—you need to start living! Give in to the unknown, and drop your reflexive urge to plan. Abandoning your hang-ups and fears is no small task, but diving into the emotional abyss, however cloudy it may be, will prove to be a fruitful adventure for you this month!
Sometimes not knowing what's to come can be helpful for those who are prone to overthinking, as it lets us live day-to-day with no hesitations. The 24th of the month presents the grand opportunity for you to take a real gamble on love. The choice is yours, the adventure is here, and the destination is delectably unknown.
PISCES
Unexpected losses may have put your assets on reserve, recently. This is surely not a month to be overspending and making big purchases. Try to keep your options open and hedge your bets on safe money-making opportunities. Keep an open mind about all sorts of unique investment opportunities this month, but ask for input from your money-savvy friends and proceed with caution. Make notes and review your thoughts on the matter before you say yes. You can cash-in on good investments with the right advice. 

Concerning timing, April 15th and 18th are days which will provide reliable new enterprising options for your money and even an increase in funds. Keep in mind that it's best not to cut a check until Mercury moves out of its retrograde shadow and goes direct on the 15th. Under the New Moon, which takes place on the same day, you will be able to make the clearest and well-informed decisions.